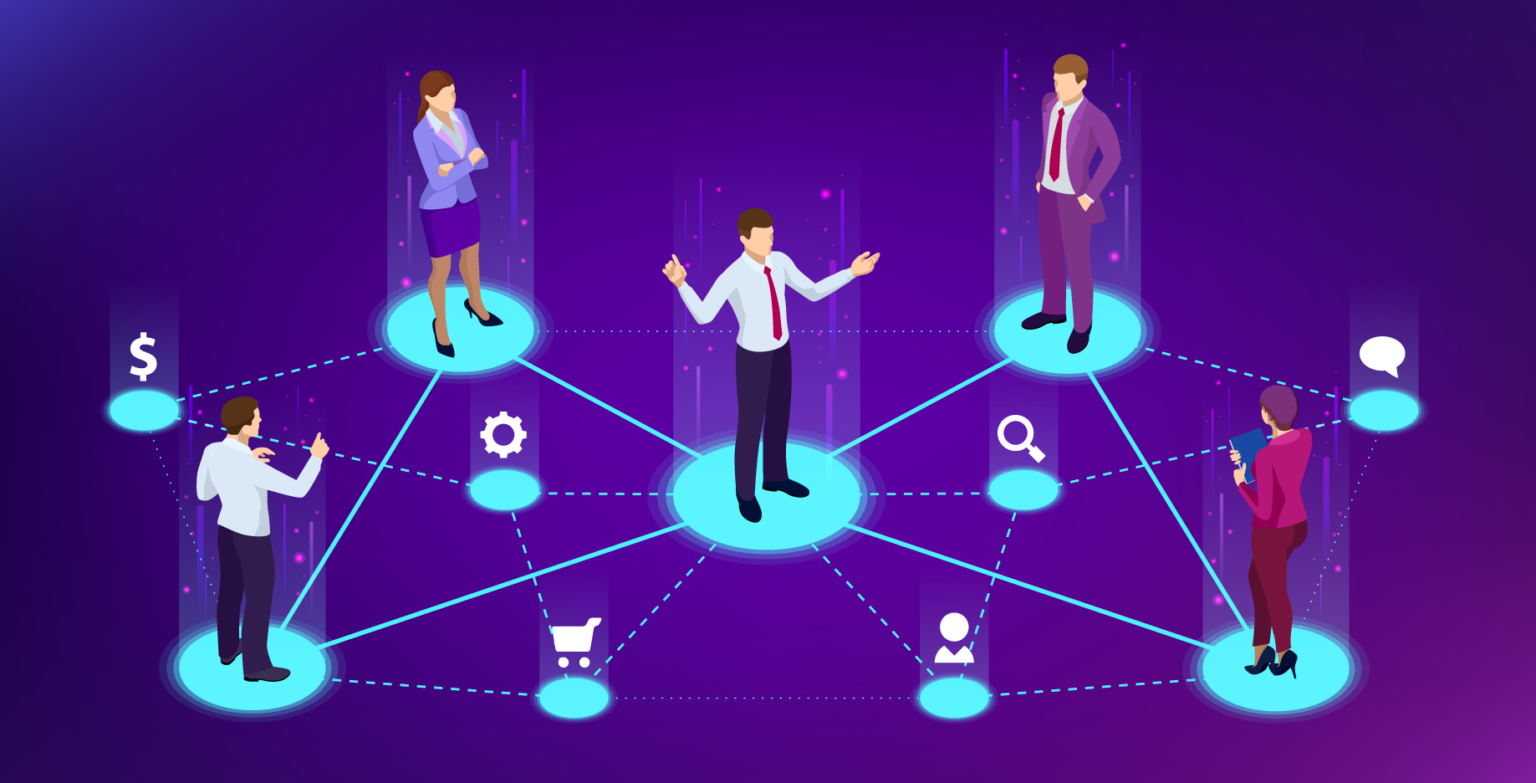 Connecting with customers and prospects is challenging. Advertising costs are rising. Budgets are tightening, and consumers are bombarded with numerous marketing messages every day.
Brands continue to invest significant time and resources into acquiring new customers, only to lose them after their initial purchase.  An alternative to this challenging scenario is Referral Marketing.  It presents a cost-effective marketing solution that can deliver real value by rewarding customers who love brands (like yours) enough to recommend them to others and keep coming back themselves.  In an ideal state, brands connect with the right audiences, consumers choose brands with confidence, and loyalty is recognized.
SO WHAT IS REFERRAL MARKETING?

Have you ever sent a friend an offer for one of your favorite brands?  Or been sent an offer by a friend and bought something from a brand for the first time as a result?  That's referral marketing!
People like you and me recommend brands to each other almost every day, many times without thinking about it.  It has plenty of names – refer-a-friend, incentivized referral, member-get-member… the list goes on.  However, the idea or concept is the same: incentivizing your customer base to recommend your brand to their friends and convert them into long-term repeat customers.
A compliment on an outfit, story about a recent holiday, or question about how to save can prompt a brand recommendation: "thanks, it's from this great shop"; "I just got back from the Saddlebrook Resort in Arizona"; "I swear by this app". 
Customers trust their friends' recommendations more than any other source – including their spouse, parents, or influencers.  Yet many brands (like yours) are missing out on these valuable opportunities.  A well planned and executed referral marketing strategy is powerful!  Here are some statistics on referral programs and what they can deliver:
Drive up to 30% increase in new customer acquisition
Double customers' lifetime value
Increase first order value by 10-25%
Getting excited about the potential of referral marketing for your brand?   Then, read on to discover the essential elements to starting your own referral marketing program!
PART 1:  DEVELOPING A STRONG PROGRAM
Before we go into detail about how to make your referral program a success, let's check it's the right Marketing Program for you. This section covers the essential information you need to know to successfully start your own referral program.
Establishing a new marketing program is a big decision.  So we're here to give it to you straight: the pros, the cons, and the nitty gritty details you need to make an informed decision with confidence (just like referred customers acting on their friend's recommendation).  We've already shared the powerful stats on referral above.  Now, let's get into more detail on its key benefits.
THE BENEFITS
New customer acquisition – As customer acquisition costs continue increasing, truly effective and economical referral marketing really consists of a simple formula:  products + happy customers + recommendations.  So it makes sense that, on average, referral programs drive between 10-30% increase in new customer acquisition.
Unlike customers acquired through other (increasingly expensive and inefficient) methodologies, referred customers approach your brand predisposed to liking it. This is strengthened further by many consumers actively seeking their friend's recommendation as a source consistently in the top five for new product discovery.
Increased average order value – Since referred customers approach your brand with a positive outlook, they're likely to spend between 10% and 25% more on their first order than other customers. 
They may visit your website for the first time looking for their friend's fabulous new home decor, but chances are they'll also end up browsing through other sections, too.
Increased customer lifetime value – Not only are referred customers likely to spend more; they're likely to keep coming back. On average, customers acquired through referral have double the lifetime value of those acquired via other channels.
This is because referred customers are likely to be in your target market and therefore connect with your brand messaging once introduced.  This in turn converts to actions such as subscribing to your Facebook, Instagram, Pinterest, or newsletter, which keeps them highly engaged.  Referred customers are also three times more likely to recommend your brand to their friends and continue the virtuous circle of referral.
The drawback:  it requires consistent nurturing – We know what you're thinking: if referral is so great, why isn't everyone doing it?  Simply put, it requires constant support and diligent work to help it flourish. 
Referral marketing is not a one-time project – It isn't something that can be checked-off your marketing to-do list once launched.  To fully reap its rewards, you must continually test, optimize, and develop your program to deliver a smooth, consistent customer experience.
7 QUESTIONS TO DETERMINE IF REFERRAL IS RIGHT FOR YOUR BRAND.
Q1:  Are your customers satisfied?
Happy customers are key to a successful referral channel.  The following three key attributes make a brand likely to be recommended:  great customer service, trustworthiness and offers.  This highlights the importance of understanding how your customers think.  For example, customers might ignore a generous offer if they don't trust your brand or feel confident they'll receive a good service.  The higher your Net Promoter Score (NPS), the more likely customers are to tell their friends about your brand.
Q2:  Who's your target demographic?
Referral works for any demographic but can perform better for some than others.  Typically women and those aged between 24 and 35 years old are the most likely to recommend brands. However, those individuals in the 45-plus group are more likely to act on their friends' recommendations and convert to customers. This would imply that the infrequency of brand recommendations among this demographic makes them more impactful.
Different demographics are more likely to be advocates for different segments.  Rather than a deal-breaker, your target demographic is something to bear in mind and adapt your referral program to.
Q3:  What proportion of your customer base are first-time buyers of your brand?
Your loyal customers are more likely to recommend you than first-time purchasers.  This tidbit provides you an initial way to begin segmenting your customer database, as well as where to focus the referral rewards portion of your program.
Q4:  How likely is your product to come up in conversation?
Some market/industry segments lend themselves to discussion more than others.  Gender also influences the likelihood of your brand coming up in conversation. Men, for example, are more likely to recommend automotive and tech brands, while women are more likely to recommend those in the home décor, fashion, and beauty sector.
Q5:  Is your product an impulse or considered purchase?
If your product requires consideration it will take longer to get a referral program off the ground as friends who receive a share may not yet be ready to buy.
Q6:  Do you regularly offer discounts?
If a brand regularly discounts heavily it makes it hard for a referral offer to stand out. If the referral offer is less generous than other offers, those referring will abstain since there is little point in sharing an offer if they know their friends will get better value elsewhere.
Q7:  What's your marketing budget like?
You'll need sufficient gross margin to support the referrer and the referee incentives to fit within your Cost Per Acquisition. If you can't offer a compelling incentive out of the margin you have available, then incentivized referral won't work.
PART 2: THE PSYCHOLOGY OF REFERRAL
All too often brands focus on elements like incentives and sharing options while overlooking a key component of referral – social considerations.  To fully unlock the potential of referral marketing, it's important to understand how consumers think when considering whether to recommend a brand.
This is a complex topic, so for now we'll focus on the most important element – your customers' relationships with their friends.
Social capital versus social risk
When deciding whether to recommend your brand to their friends, customers subconsciously consider two key elements:  social capital and social risk. Essentially, what their recommendation could gain (e.g. status, a discount) versus what it could lose (e.g. their reputation).
Imagine your favorite brand is offering you 25% off your next order if your friend makes a purchase. Sounds good, right?
But there's a catch: your friend won't receive a discount. Would you still recommend them? Chances are no. Even though the incentive is appealing, its outweighed by looking self-interested to your friend.
Everything from your brand messaging, incentives and sharing options can have a big impact on how your customers perceive the social risks and benefits of making a referral.  A generous incentive, for example, may be overlooked if your brand isn't positioned in a way that encourages customers to recommend you.
Equally, by implementing brand messaging that excites and motivates customers, you can be more strategic (and potentially less generous) with your incentives.
You're much more likely to recommend a brand offering both you and your friend 15% off.  Even though your discount is lower, introducing your friend to a brand they'll love and giving them a great offer will increase your social capital.
Making sure your customers' perceived social capital outweighs any risk is key to a successful referral program. This ultimately comes down to how you position your referral program.
PART 3:  WHEN TO ENCOURAGE REFERRAL

You want to recommend encouraging referral at the point of delight. The challenge lies in identifying when this is for your customers.  When and where you promote your referral program in the customer journey is just as important as the incentives you're offering.
The point of delight
You know that buzz you get when you've just made an purchase in store or online?  That's when you're most likely to act on a brand's referral offer – not hours or days later, when you're already thinking about your next shopping event.  We call this the point of delight; the moment your customers are most likely to recommend your brand.  When planning where to promote your referral program, focus on the following three factors:
The point of delight
Putting it front of customers' minds
Making it easy to find
There's extensive research into the optimal moments to promote referral to customers. As you'd expect, this varies by industry or market segment.  For example, in food & beverage, the point of delight is right after customers have placed their order; in finance, it's when they receive confirmation of their successful application; in home decor, it's during the review and tagging product favorites in the printed catalogs just received.  Research declares it's best to promote referral on the post-purchase or post-sign up page. However, this can vary depending on your industry, audience, and brand.
Increase promotion over time
Based on industry research, it's typically recommended to promote referral on the post-purchase page and two other points before rolling out more broadly (as shown in the diagram below).  Just as the best time to promote referral varies between market segments, the specific touchpoints you use will depend on what works best for your business.
PART 4:  MAKE IT EASY TO SHARE YOUR BRAND
Every customer is different, so providing options for sharing your referral offers with their friends is key.  Email is a consistently popular sharing method, particularly among the older demographic, while younger, digitally native consumers prefer to share by copy and pasting referral links into social channels like Instagram, Pinterest, and Facebook. Click to download templates to help get the juices flowing.
Here are the most popular sharing options:
Name Share – this aspect lets customers share using just their name, which referred friends can enter or provide at checkout to receive their introductory offer.  This allows you to capture the brand recommendations taking place offline in face-to-face conversations – that's 30% of referrals on average.
Email with Unique URL – Customers receive a unique URL to share, whether that's via email or in a newsletter, etc.
Social Media – via channels like Facebook, Instagram, or Pinterest
Optimizing your referral funnel
Sharing a referral offer is only half the story. You need to convert these shares into new customers.  Conversion rates vary by segment.  Those that feel personal and authentic, such as face-to-face conversations and email, tend to perform best. Social sharing options are still effective, however single hits promoting a brand is less likely to resonate with people than a personal recommendation.
Experimenting with different sharing options as part of your referral testing process will help develop insight into which methods best engage your target demographics.
PART 5:  FIND THE RIGHT INCENTIVES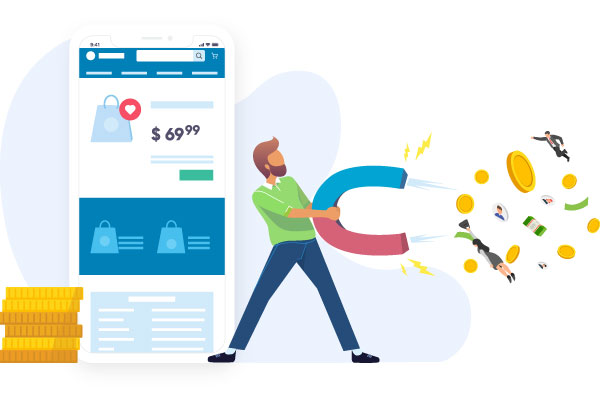 Incentives aren't the sole driver of a referral program's success, but they're an important factor. Testing different offers to find the ones that resonate can double your referral program's performance. But it's important to track and be strategic when running tests.
Test, test, and test again
A/B testing lets you present one offer "Group 1" of customers that they and their friends can benefit from for the next six months, while showing 'Group 2" a completely different offer.  This will give you valuable insight into which offer best resonates with customers without disrupting the customer experience.
How much to offer
To be effective, your incentive should feel special, both in terms of your own brand and the wider marketplace.  When deciding your incentive, consider these three questions:
How much can you comfortably afford to give away?
What are your competitors and other similar brands offering?
What new customer offers do you already have on your site?
Many brands offer their most generous incentive in their referral program.  This is because referred customers tend to spend between 10% – 25% more on their first order and have double the lifetime value. So brands can afford a higher cost-per-acquisition.  To check this is the case for your brand, you can run tests to prove it before implementing deeper discounts and/or experimenting with other offers.
Splitting your incentives
Your incentive should make customers feel confident sharing your brand.  The best way to achieve this is by offering a balanced reward between the referrer and their friend.  A referrer is unlikely to share an offer that clearly benefits them more than their friend, and one that benefits their friend more may make them question why they're remaining a loyal customer.  But that's not to say the offers need to be the same.
Offering something that customers perceive to be of equal value tends to work just as well. So for example, a free gift for the referrer and a discount for their friend.
The most effective incentives
Generally, a discount on your products or services tend to work best.  Customers understand it, they like your product or service enough to recommend it and will probably want more.  It's also likely to be more cost effective for you as a business.  Marketing research highlights how incentive preferences vary by demographic in the image below.
If a discount doesn't work for your business model, store certificates or gift cards can be a strong-performing incentive; one that gets them back in your store enabling the capture additional sales volume and incremental margin.  
Cash incentives really don't convert as well as other rewards.  This is because they cause confusion; customers don't understand how'd they receive the money or why a business would offer it over store credit.  This confusion may prevent some customers from sharing the referral offer.
But, as with all referral programs, there are no hard and fast rules – your decisions should be made based on what's right for your brand.  You may, for instance, consider it inappropriate to offer a gift card and prefer to offer store certificates as incentives.
Testing different offers will help you to discover what works best for your business and resonates with your different customer segments.
PART 5:  PLAN FOR THE LONG-TERM
Ready to launch your new referral channel?  Excellent!  We break this first phase down into these three stages:
Launch it
Get your referral channel up and running as quickly as possible (ideally, we recommend launching in a single day if at all possible).
At this stage, we advise limiting your number of touchpoints and upfront work so you can get up and running and start learning.
Prove it
Once launched, you'll start to see performance that you can track and improve upon. Typically there are a couple of places in the process where the numbers are weaker after launch, so focus on testing different variants to improve performance.
Promote it
Once your referral program is looking healthy, it's time to ramp up your promotion. By this stage you'll be bringing in a good number of new customers for building referral into different parts of your business and email lifecycles.
PART 6:  REMEMBER TO SAY "THANK YOU"
Thank the referrer for helping you out (this is where incentives might work, but also consider messaging that thanks them specifically as well) and thank the referred for joining. Then, get to work — you've got happy customers to prove right.
Here are a few customer referral program ideas to help you get started:
Contests or Giveaways
Social Gifting
Fundraisers
Customer Loyalty Tiers
Seasonal Campaigns
Exclusive Events
Referral Discounts
Keep it fun and authentic, most of all have fun connecting with your existing and new customers!
Remember – referral is a marketing program, not a project.
Brands often launch their new referral program as a project.  This makes sense when you're getting it up and running, but it's important to be viewed as a new long-term program that will require ongoing work.
The launch is only the start.  The real value comes from optimizing the program over time.  Successful referral marketing programs require continual testing, review, and optimization over time.
Running an effective referral program could boost new customer acquisition by as much as 25%. It's worth investing your time and resources into helping it reach its full potential and bolstering your bottom-line.