Shipping Rates and Discounts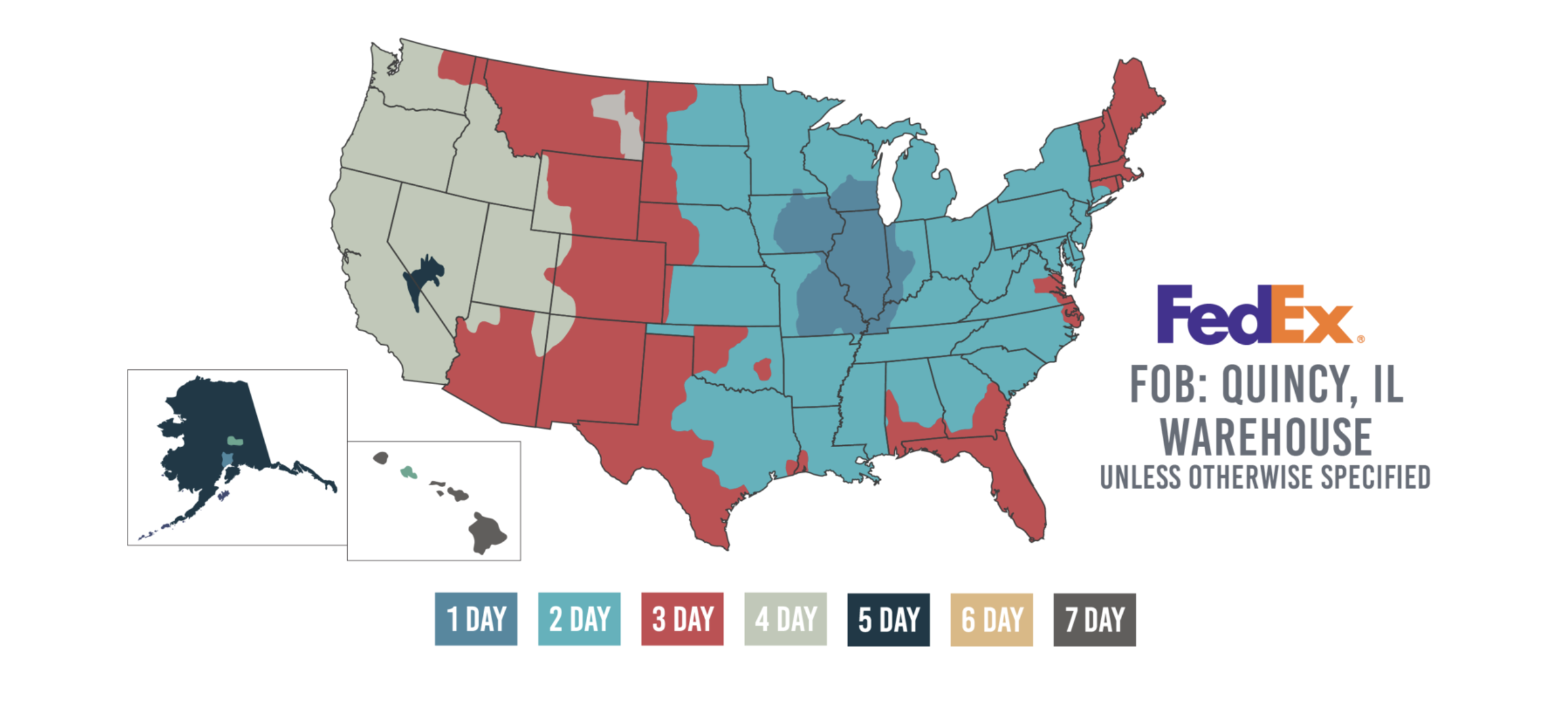 Freight Services such as lift gate, inside delivery, residential delivery, or call for appointment are not covered in Freight Caps. Additional charges will apply. 
Freight caps do not apply to international shipments (Except to Canada). You must utilize a Melrose International freight carrier.

All truck orders: Minimum of $1,000
International Orders: Minimum of $2,500/ea
Canadian Freight Caps & Order Minimums
Alberta, Manitoba, Ontario, and Saskatoon:  $1,000 order minimum + 20% Freight Cap    
All other Provinces:  $2,500 order minimum + 25% Freight Cap
Goods & Services Tax (GST) = 5% of product total
Brockerage Fees = 10% of product total (unless using your own Broker)
ANY QUESTIONS?
LET US KNOW
Melrose International
1400 North 30th Street, Suite 22
Quincy, IL 62301
Email Us
support@melroseintl.com